Clark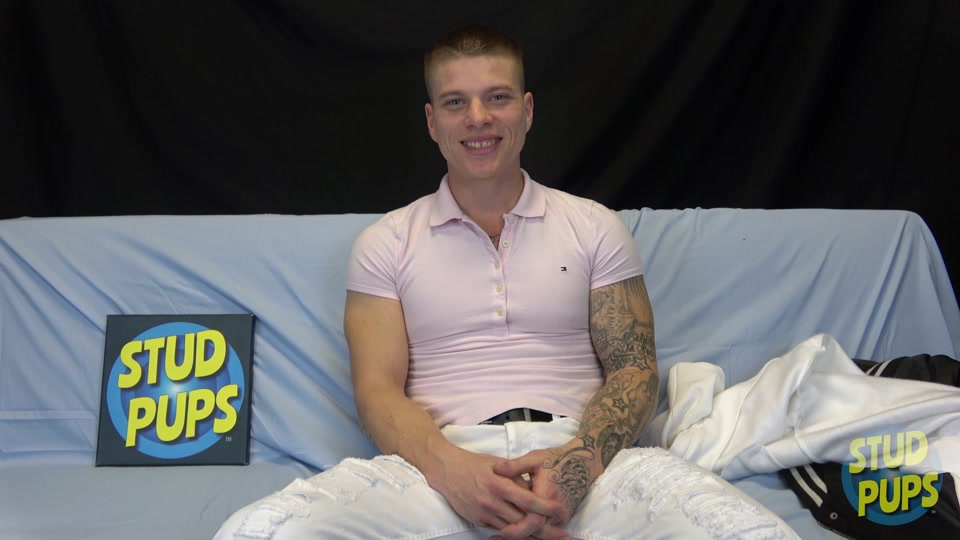 Clark's a 36 year old tattoo artist, and he's got confident attitude to match his solidly muscular build.
Standing around 5'8″, he weighs about 170 pounds, and he has a girlfriend, too.
"So have you ever messed around with a guy?"
"Yes, I have."
"Ok, so… like but you're mostly straight?"
"Yes, mostly straight, but ya know…"
That cavalier attitude applies to getting naked, too.
Clark's definitely not bashful about showing off his nice, smooth ass, and his uncircumcised dick, too.