Gino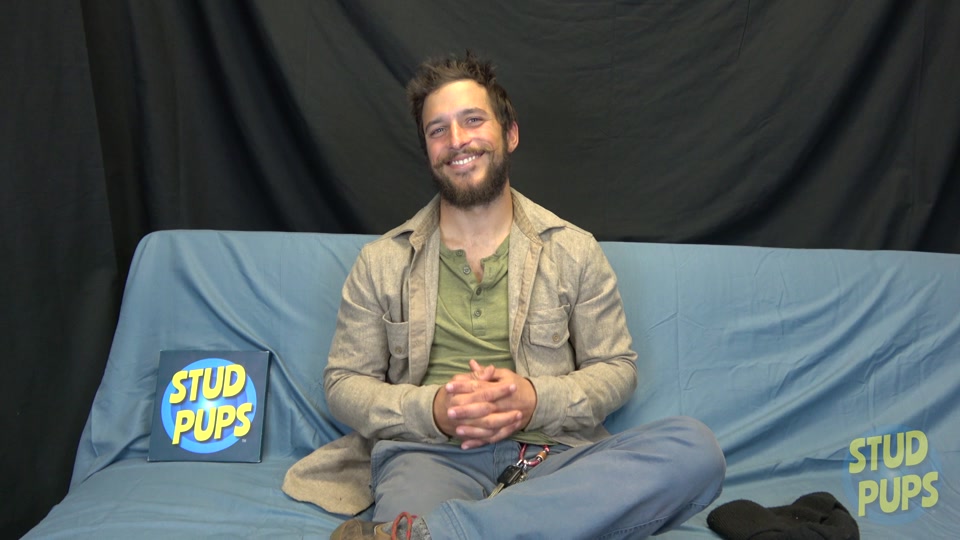 Gino's a short guy, standing at 5'4″ and around 135 pounds. He's got brown hair, green eyes, a beard, and the start of a handlebar mustache.
He's very in tune with nature, too. He grew up on a ranch, builds aerial challenge courses and ziplines for work, and his passion is slacklining (sort of like tight rope walking outdoors). He travels the world to cross high over canyons, rivers, and such walking on a 1 inch wide webbing.
And while he's a straight guy with a girlfriend, nobody, including her, knows he's showing his cock to the world today.