Hayden And Nolan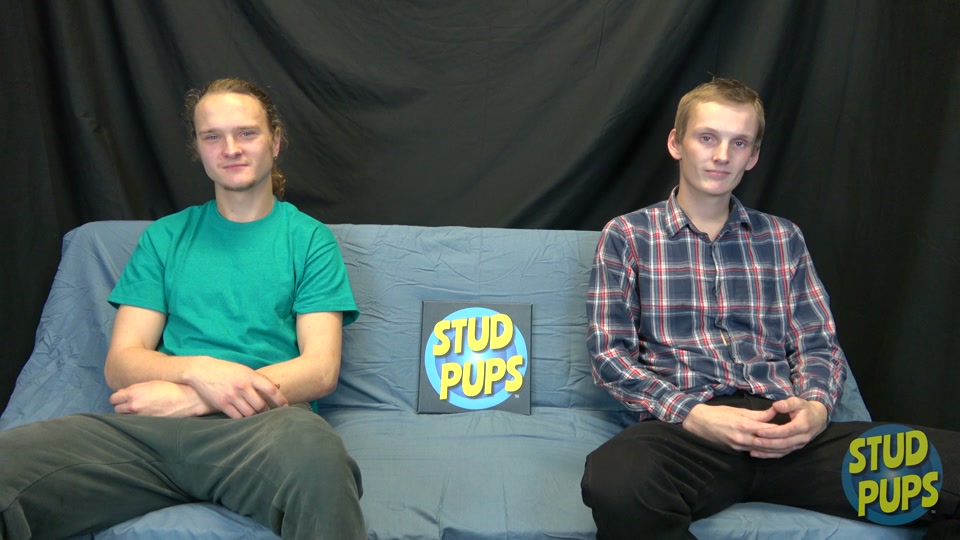 Hayden, a big-dicked, 20 year old country guy with longer hair, is back for his second two-person shoot, and this time he's paired with Nolan, a 22 year old, thin, almost completely smooth country boy (who's still under house arrest and wearing his ankle monitoring bracelet).
Today the guys are playing the "What Body Part Am I Touching?" challenge. The blindfolded player picks two body parts out of a hat : one to be on his body and one to be on the non-blindfolded player. After the blindfolded player decides if he wants choice A or choice B to be on his body, the non-blindfolded player touches that body part with the other choice. The blindfolded guy then tries to guess what he's touching.
It's the first time playing this game on Stud Pups and it starts out a little slow due to the random nature of the body parts chosen, but a few good ones get in there as the challenge goes on.
When the game is finished, the guys each bust a nut solo while watching motivational videos on the TV… but Nolan definitely has his eyes on Hayden's dick for motivation, too.