Wyatt And Chase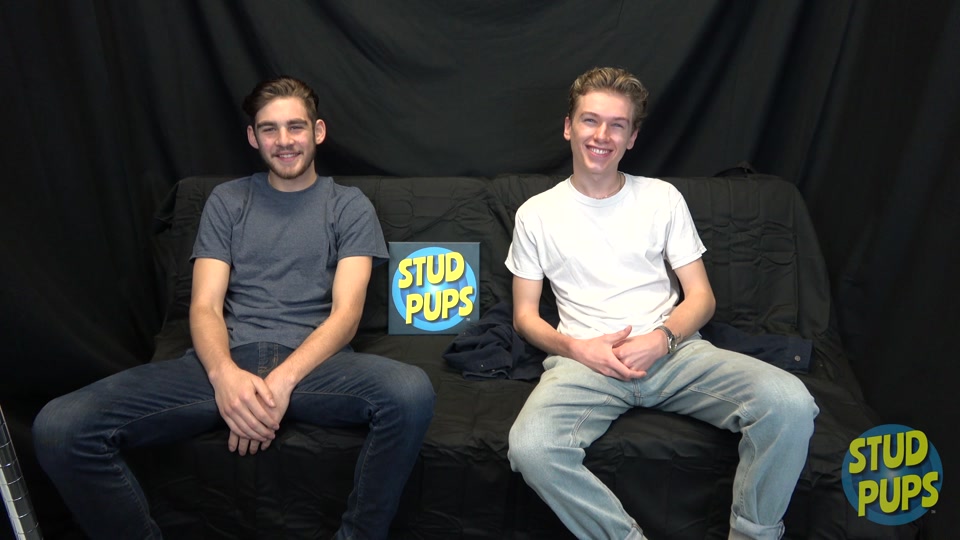 Wyatt, who just turned 18, and Chase (a 19 year old twink) are at the studio for their first shoot after their auditions. — This is also the first ever Stud Pups shoot with interaction, so I wanted to take it nice and slow.
Today the guys do the "Not My Arms" challenge, but with a 'more nudity' twist.
Basically, Wyatt stands behind Chase and functions as the arms to complete a series of tasks while I speak as Chase's inner monologue, directing him with seemingly simple things to do.
Those easy tasks, of course, are far more difficult when the hands belong to someone else.
Next, Chase takes his turn as the arms while Wyatt eats "some good nuts" and needs his balls scratched.
With the goofing off complete, the two ultimately undress one another and jerk off side-by-side.