Wyatt And Brandon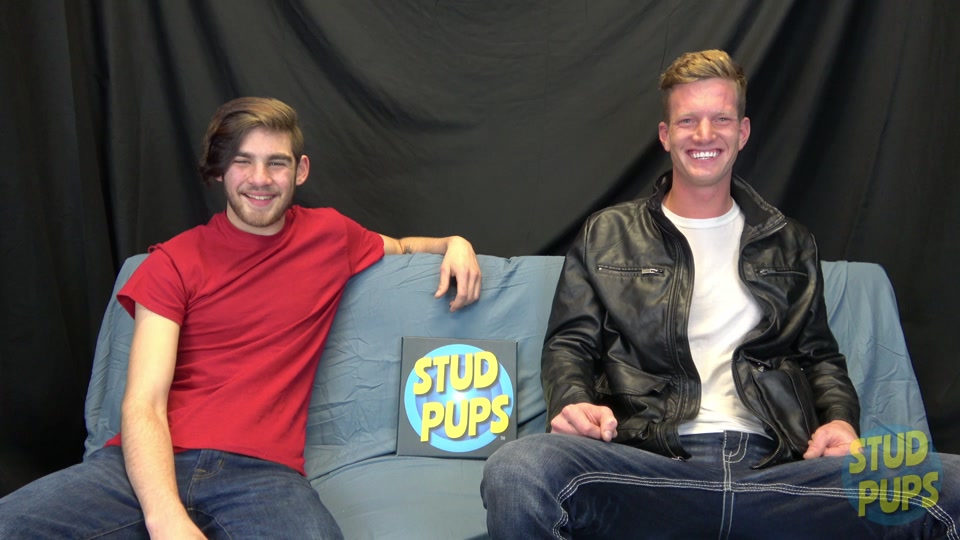 When I was preparing for Wyatt, an adorable 18 year old guy with pubes and a scruffy face, and Brandon, a 6'4″ red haired guy with a glowing smile and a great body, to do a shoot together, I thought of a game that was playfully sexy for two straight guys: put a candy cock ring on the other guy without using your hands. The part I missed, though, is that neither Wyatt nor Brandon are straight.
As the clothes came off, the attraction between the two became quite palpable and unprompted kissing, dick rubbing, and hugging preceded not just "nudging" the candy cock ring up the sides of the dick but rather going straight over the dick, blow job style, to get it on. I simply let the camera run.
Candy cock ring game complete, Wyatt and Brandon then jerk off together with some kisses and blow job interaction while they're stroking themselves. Wyatt busts a nut all the way up his chest. Brandon gets in his own head, though, and needs a bit of alone time to cum himself. He ultimately does then the guys finish with a quick post-nut "that wasn't what I was expecting" interview.